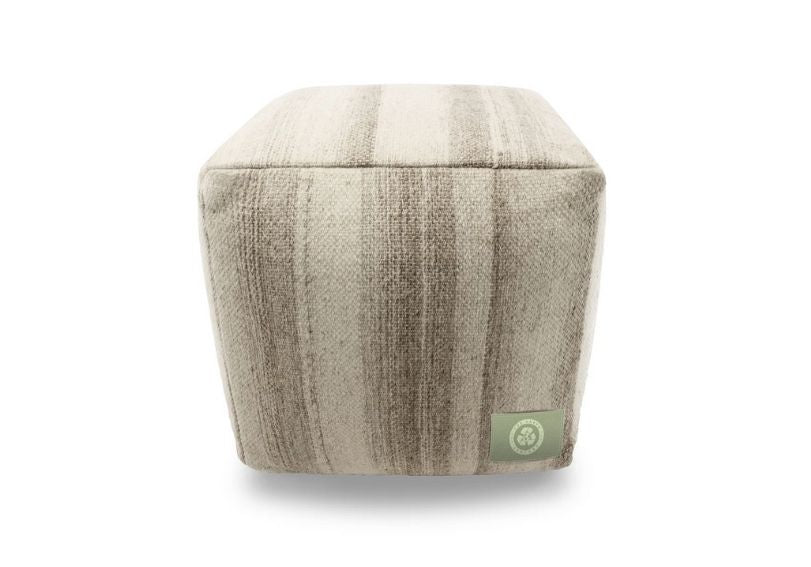 The Earth Company - 100% Pure Wool Pouf
Naturally dyed wool features tonal stripes of variegated color on this gorgeous handcrafted 100% pure wool pouf. Casually chic with a modern edge, this eco-friendly pouf features a color palette that blends seamlessly with any decor.
Ideal for any space, at 16in x 16in x 16in, it makes a comfy footstool and doubles as an extra seat when you need one. Or, add a tray and it's an impromptu end table. Perfect for the living room, den or even the bedroom, it's guaranteed to bring timeless style and sophistication to your space. Authentic, hand-made items add personality and inspiration to your space and take on a life all their own.
The Earth Company products are hand crafted, eco-friendly and make beautiful additions to your home. We carefully source only the finest quality products that represent our commitment to eco-friendly practices and materials. Since this is a hand made product, there will be some variation in color and texture, which enhances its natural charm.