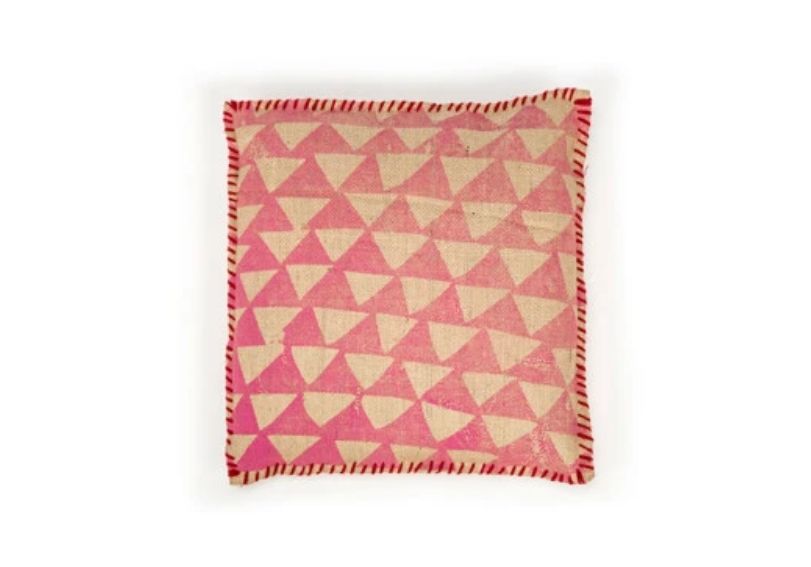 The Earth Company 100% Pure Jute Cushion, Amaranth
Natural fiber and a pop of color give this gorgeous jute pillow laid-back appeal that will enliven any décor. This Amaranth, jute cushion is handcrafted to create a durable, stylish pillow cover that looks great tossed onto any sofa, chair or bed.
A natural beauty you're sure to enjoy for years to come. Jute is an eco-friendly material because the jute plant doesn't need much water or fertilizer and the fiber can be easily recycled. Authentic, hand-made items add personality and inspiration to your space and take on a life all their own. 
The Earth Company products are hand crafted, eco-friendly and make beautiful additions to your home. We carefully source only the finest quality products that represent our commitment to eco-friendly practices and materials. Because this is a hand made product, there will be some variation in color and texture which enhances its natural charm.