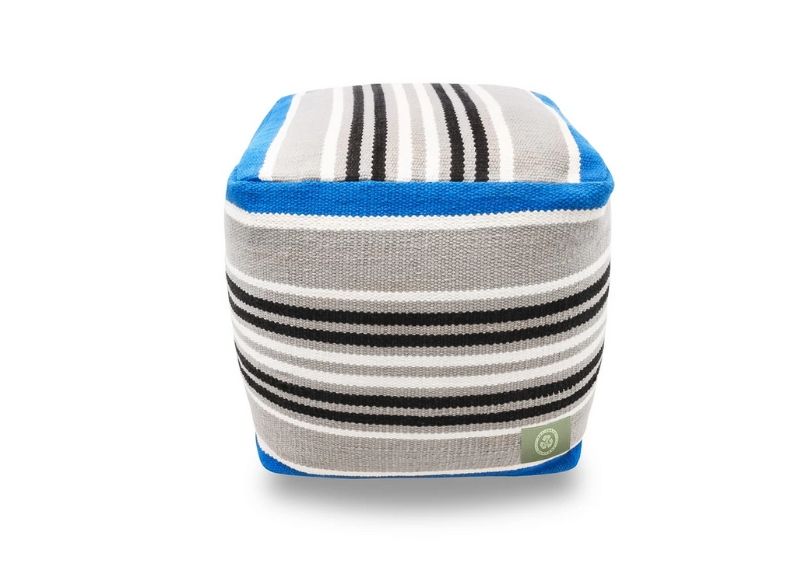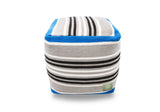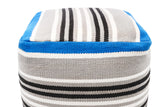 The Earth Company - 100% Hand Woven Cotton Ottoman, Azure Blue
Sustainable cotton is handcrafted into a semi-structured cube to give your home natural style with a modern edge. This charming ottoman is made of hand woven cotton in a blue stripe pattern that's sure to enhance your living room, den, family room or bedroom.
Ideal for any space, this 16in x 16in x 16in multi-tasker makes a comfy footstool, doubles as an end table or an extra seat when you need one. Authentic, hand-made items add personality and inspiration to your space and take on a life all their own.
The Earth Company products are hand crafted, eco-friendly and make beautiful additions to your home. We carefully source only the finest quality products that represent our commitment to eco-friendly practices and materials. Since this is a hand made product, there will be some variation in color and texture, which enhances its natural charm.